HY-MT40404-A-I HDMI Matrix Switch 4 in and 4 out
HY-MT40404-A-I Hdmi Matrix Switch 4 in and 4 out Features:
1. 4k HDMI 4x4 Matrix 4 HDMI input 4 HDMI output.
2. Support HDMI 1.4.
3. Serial data rate at up to 3.0Gbps, capable of supporting the following digital video formats in Deep Color Mode at up to 36 bits (12 bits/color).
4. Supports Blue-Ray 24/50/60fps/HD-DVD/xvYCC.
5. Supports Digital audio format, such as DTS-HD/Dolby-trueHD/LPCM7.1/DTS/Dolby-AC3/DSD.
6. Supports signal retiming.
7. Supports Equalizer TMDS Output: 25MHz–300MHz TMDS clock.
8. Supports up to 300MHz TMDS clock rate(4Kx2K)for HDMI input.
9. Supports EDID RAM.
10. Supports 1080P input up to 15 meters AWG26 HDMI standard cable length, output up to 20 meters AWG26 cable length.
11. Inputs can be switched with IR remote control or by button.
12. Extend the transmission distance and improve transmission signal.
13. Compatible with DVI through a HDMI to DVI adapter.
14. LED indicate signal and power mode.
15. No loss of quality.
16. Install in minutes.
HY-MT40404-A-I HDMI Matrix Switch 4 in and 4 out Introduction:
The 4x4 HDMI Matrix Switch allows to access to multiple HDMI sources. It allows 4 HDMI devices to be switched easily to 1 to 4 compatible monitors or projectors through HDMI. The Product supports resolutions up to 4K x 2K 24/25/30Hz. It also supports EDID RAM. The Product can also be placed at the end of a long HDMI cable to regenerate the HDMI signal.
HY-MT40404-A-I HDMI Matrix Switch 4 in and 4 out Specifications:
Maximum Single Link Range...........................................................24/25/30fps/4Kx2K
HDMI version...................................................................................HDMI 1.4, HDCP 1.4
HDMI resolution................................................................24/50/60fps/480i/480p/576i/576p/720p/1080i/1080p
Supports video color format...........................................................24bit/deep color 30bit, 36bit
Vertical Frequency Range.................................................................1080p@60Hz; 4K x 2K@30Hz
Supports audio format...............................................DTS-HD/Dolby-trueHD/LPCM7.1/DTS/Dolby-AC3/DSD
Max bandwidth...................................................................................300MHz
Max band rate...................................................................................10.2Gbps
Input/Output TMDS signal .................................................................0. 5~ 1. 5Volts p- p( TTL)
Input/Output DDC signal ....................................................................5Volts p- p ( TTL)
1080P Input cable distance................................................................15m AWG26 HDMI standard cable
1080P Output cable distance.............................................................≤20m AWG26 HDMI standard cable
4K x 2K Input cable distance.............................................................≤5m AWG24 HDMI standard cable
4K x 2K Output cable distance...........................................................≤10m AWG24 HDMI standard cable
Max working current.........................................................................1.5A
Operating Temperature.....................................................................( - 15 to + 55℃)
Operating Humidity range..................................................................5 to 90% RH ( No Condensation)
Dimension ( L x W x H)......................................................................275x155x25mm
Weight................................................................................................960g
Certifications: CE FCC RoHS
HY-MT40404-A-I HDMI Matrix Switch 4 in and 4 out Package Content:
1. HDMI 4x4 True Matrix x1
2. Remote controller x 1
3. User Manual x 1
4. DC 12V Power Adapter x1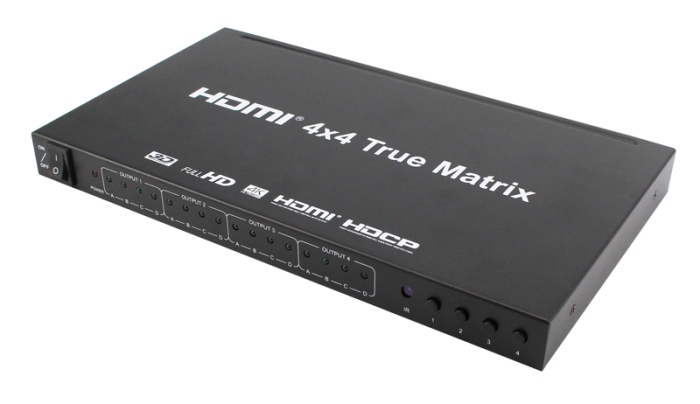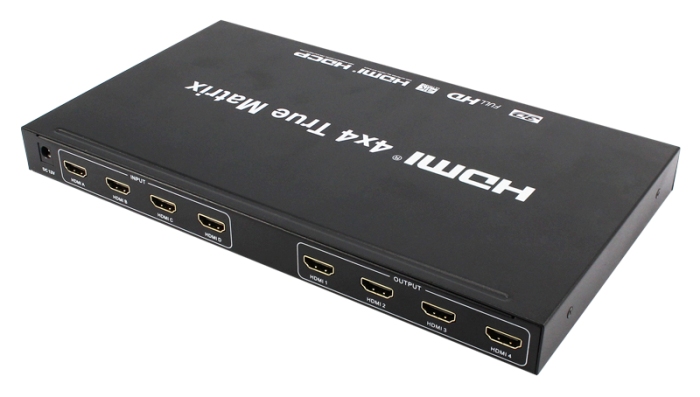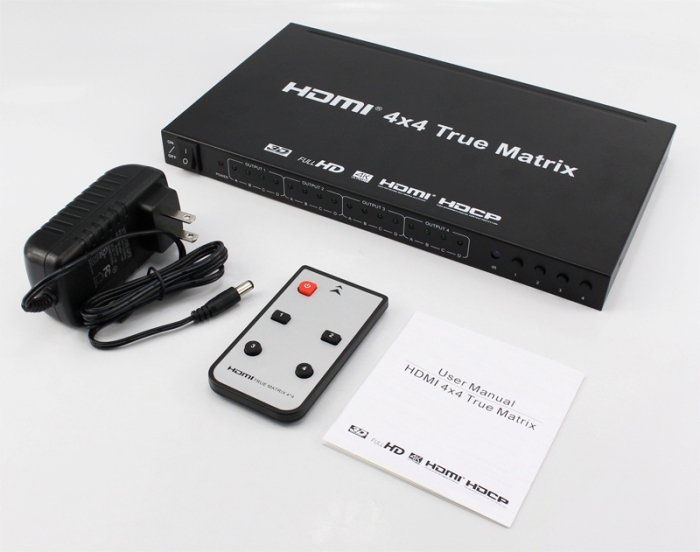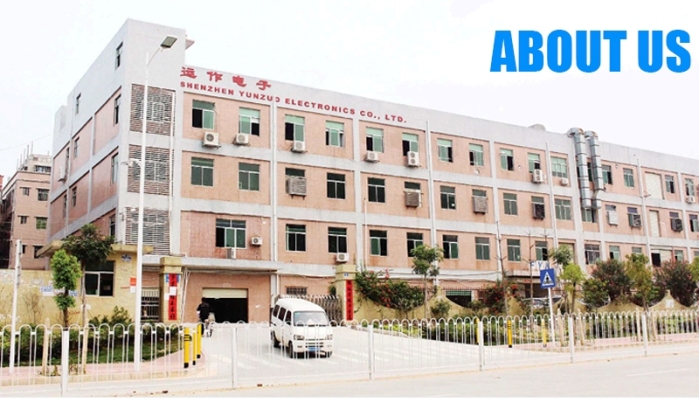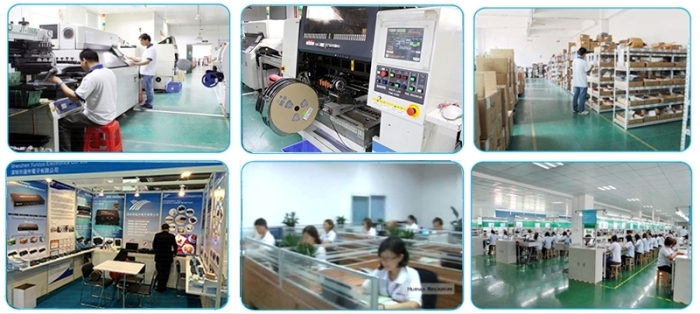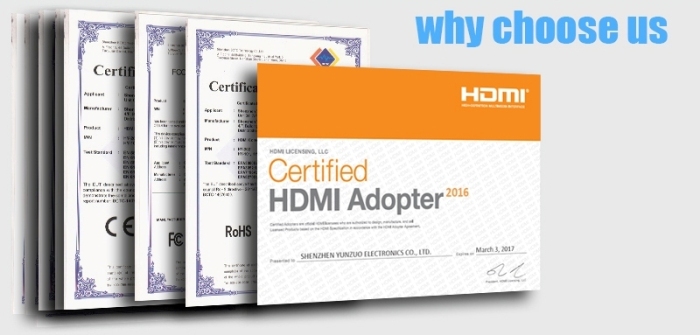 Product Categories : HDMI Matrix Switch