Best HDMI to HDMI Splitter 4K Features:
Support F
ully HDMI v1.4,
Compliant with HDCP 1.4 protocol
.
Extends the transmission distance and improve transmission signal
S
upports up to 4K x 2K for HDMI input and output, HD resolutions up to 4Kx2K, including 480i/p, 576i/p, 720i/p, 1080i, 1080p, Supports 12-bit Deep Full HD, Full 3D
(To get 3D, all units connected to the splitter outputs must support 3D)
C
ompatible with DVI through a HDMI to DVI adapter
S
upports hot plug-and-play
L
ED indicates signal and power mode
port 3D
S
upport
audio format:
DTS-HD/Dolby-true HD/LPCM7.1/DTS/Dolby-AC3/DSD
S
upport AWG26 HDMI cable length up to 66ft
S
upport hot plug-and-play
Uses 5V power supply
Size (L x W x H): 110 x 62 x 22mm
This Hdmi Splitter is a product can distribute 1 way HDMI signal to 2 display terminal devices without any quality loss. It supports most of the home theater such as HDTV, blu-ray DVD, Xbox, PS3, PS4, Fire TV stick, Fire TV, ROKU, TV and more other devices. It can optimize your home theater system to the best effect.
Specifications:
HDMI version............................................................HDMI 1.4, HDCP 1.3
HDMI resolution ......24/50/60fps/480i/480p/576i/576p/720p/1080i/1080p
Support video color format ................24bit/deep color 30bit, 36bit, 48bit
VerticalFrequencyRange..........................1080p@60Hz; 4K x 2K@30Hz
Support audio format........DTS-HD/Dolby-trueHD/LPCM7.1 /DTS/Dolby-AC3/DSD
Max band width..........................................................................297MHz
Max band rate..........................................................................8.91Gbps
Input/Output TMDS signal ...................................0.5~1.5Volts p-p(TTL)
Input/Output DDC signal................................................5Volts p-p (TTL)
1080P Input cable distance...............≤15mAWG26 HDMI standard cable
1080P Output cable distance............≤20mAWG26 HDMI standard cable
4KX2K Input cable distance................≤5mAWG24 HDMI standard cable
4KX2K Output cable distance...........≤10mAWG24 HDMI standard cable
Max working current....................................................................500mA
Power adapter format Input:.AC (50HZ, 60HZ) 100V-240V; Output: DC5V/1A
Operating Temperature range..........................................(-15 to +55℃)
Operating Humidity range ....................5 to 90%RH (No Condensation)
Dimension (L x W x H) .................................................110x60x20mm
Weight...........................................................................................100g
Certificates: CE FCC RoHS
Package content:
HDMI 1x2 Splitter x1
Power Adapter x1
User Manual x1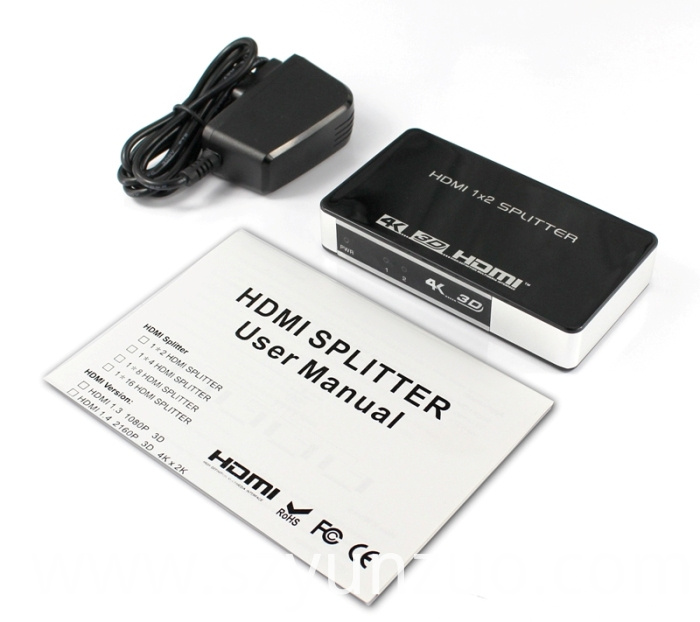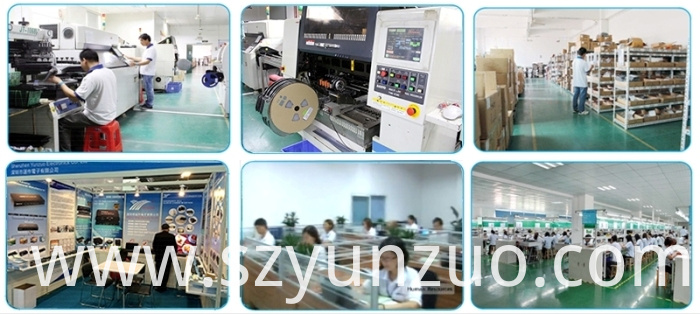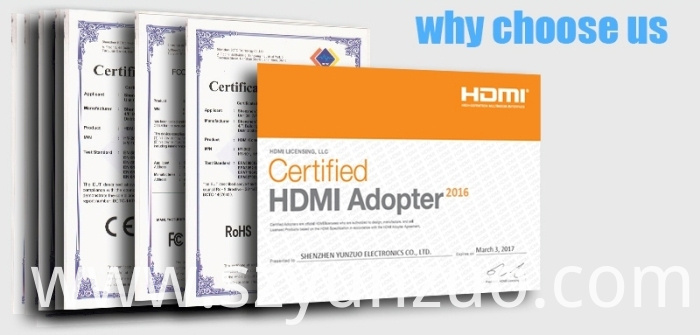 Product Categories : HDMI Splitter > 2 Ports HDMI Splitter